Accelerate time to target endpoint in Cardiometabolic studies using patient-centered technology solutions
On-Demand Now Available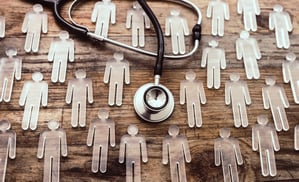 Drug innovation and the product pipeline in the cardiometabolic space is lagging due to the inherent time and cost of evidence generation needed for regulatory evaluation and approvals.
There are several factors that can impact delivery success, drive up costs and potentially delay time to market including slow enrolment, longer trial duration, intensive trial-related testing and delays in signal detection linked to endpoint capture.
In this free webinar, industry experts from Syneos and Medable will share their perspectives on how to address these drug development challenges within cardiometabolic clinical studies and provide input on the impact of new regulatory guidance such as the DEPICT Act. This engaging panel will discuss leveraging technology and home health solutions to augment existing points of care between patients and their clinical care team to improve the patient experience, drive more scientific rigor to data generation and achieve timely endpoint capture.
Key learning objectives for this webinar include:
Best practices in the use of digital and home health solutions to solve for key delivery pain points in cardiometabolic trials (including wearables/sensors/connected devices)
How to leverage technology to achieve better patient representation in trials to meet the requirement of new DEI regulatory guidance
How to accelerate time to target endpoint while improving the patient experience using best-in-class digital solutions
Who should attend
Clinical operations / development professionals
Cardiometabolic TA lead professionals
R&D IT / technology professionals
Chief Diversity Officers (DEI related roles)
Chief Medical Officers / Chief Scientific Officers
Clinical trial strategy team professionals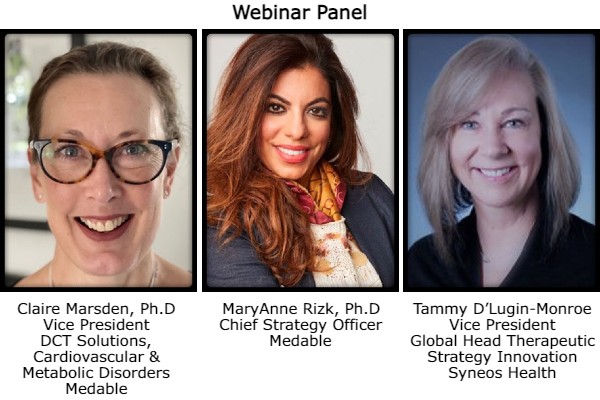 Not able to attend? We recommend you still register and you will receive an email
with how to access the recording of the event.