New Report: How Are Benefits Consultants Responding to Evolving Healthcare Needs?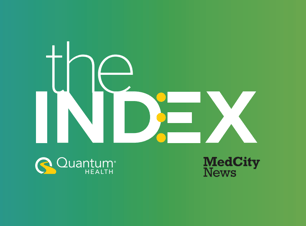 The role of the benefits consultant is more demanding than ever before. In a new survey, benefits consultants shared their perspectives on benefit consolidation, integration, and the future of healthcare navigation. They also shared insights on how they're bridging plans, providers, and customized therapies to create more streamlined patient journeys.
The inaugural survey is called "The 2023 Benefit Consultant Sentiment Index". Conducted over the summer in a partnership between MedCity News and Quantum Health, the survey gathered responses from more than 100 veteran healthcare benefits consultant leaders. The majority of respondents, or 60%, have more than 10 years of experience advising employers on healthcare benefits.
The job has changed over the past few years due to multiple factors. They include a historically tight labor market, an explosion of digital health offerings, and growing attention to employee well-being and mental health.
Self-insured employers expect consultants to take a more hands-on role and rely on their advice to navigate the increasingly complex healthcare benefits landscape, said nearly two in three benefits consultants, or 63%, according to the survey.
Sign up to download the full report here and gain insights into areas such as:
Most frequently requested benefits
Cost management strategies

Chronic condition support

Healthcare navigation trends

The role of AI


Vision of the next chapter in healthcare