Unlocking the full potential of home care and remote medical monitoring for chronic conditions



On-Demand Webinar:

The Covid-19 pandemic has accelerated the need for virtual care, especially remote patient monitoring. An upcoming webinar will highlight how medical device manufacturer OmnySense is taking on the challenge of remote monitoring for chronic conditions.
The conversation will explore how OmnySense is using BioT's connected care platform to support home care and remote patient monitoring. The combined system helps patients stay connected to caregivers by enhancing telemedicine calls, spotting warning signs earlier, and triggering timely interventions.
IN THIS WEBINAR YOU WILL LEARN:
How IoMT platforms enable healthcare providers, caregivers and medtech companies to provide a personalized and full continuum of care, even at home, with the purpose of extending and improving the quality of life
How, with the help of a connected care platform, caregivers and medical device companies can optimize their resources and workflows, gain meaningful insights from direct engagement with patients, and introduce new business models
How OmnySense and BioT are introducing a regulated home care medical monitoring platform to enable caregivers and healthcare providers to treat their patients remotely
OmnySense is developing a multi-parameter medical device for home check-ups, seamlessly integrated into OmnySense's cloud-based telehealth system for remote health tracking, powered by BioT.
BioT is an easy-to-integrate cloud-based platform designed to instantly connect between medical devices, patients, caregivers, and data, to ensure a seamless continuum of care.
Webinar Panel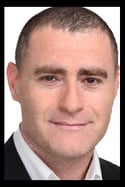 Daniel Adler, Co-founder, and CEO, BioT
With over 20 years of extensive experience in the IT and IoT fields, Daniel now uses his deep understanding of connectivity to build cloud solutions for medical IoT devices.
As the CEO at BioT, he manages the teams that develop cloud-based connectivity and connected care solutions for medical device and pharma companies.
Previously, he managed the automotive business unit at Valens, a leading semiconductor company in the area of high-speed connectivity. Prior to Valens, Daniel was VP Sales and Business Development at 3i-MIND. He also served as Director of Business Development and Strategic Accounts at NICE Systems (Symbol: NICE), in charge of worldwide key accounts. Daniel holds a B.Sc. in Computers from the Technion Israel Institute of Technology.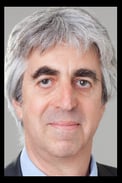 Ian Solomon, Co-founder, and CTO, OmnySense
Serial entrepreneur in the medical device and drug delivery fields. Prior to co-founding OmnySense, he co-founded TimeStamp, which developed a connected solution for monitoring drug adherence, especially for inhalers. Previously, he was a co-founder of electronic patch-pump company SteadyMed, which was sold to United Therapeutics for $216 million.
Before his involvement in the medical world, Ian worked for over 20 years in information systems and communications in a range of technical and marketing positions.
Ian holds a BSc. in Physics from Sussex University, UK.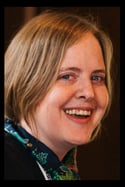 Stephanie Baum, Director of Special Projects, MedCity News
She has 25 years of media experience. She's worked at MedCity News since 2011. Additionally, she has worked for ALM, Dow Jones & Co., The Christian Science Monitor, AP Radio's London bureau, and United Business Media.

By filling out this form you are opting in to receive communications from MedCity News and its partners.


---